DON'T MISS THE OPENING OF THE NEXT PRE-ORDERS!
Become a DONE member for free and get access to our exclusive offers!
Access to exclusive offers throughout the year
This can be special discounts on certain collections, free accessories or simply special offers during the holidays.
Access to private events
When certain products are launched, we organize events where you can discover our new products, try them out and learn more about their making
Of course, all this is done over an aperitif.
Be the first to know when pre-orders open
As a registered DONE member, you will receive the announcement of the opening of the new pre-orders in advance.
Be in direct contact with the brand in order to keep up with the DONE adventure
We share with you the progress of our developments, our discoveries, our joys, our little worries and the highlights that complete the realization of an exceptional timepiece.
Join the DONE community and dive into the exciting world of Swiss watchmaking.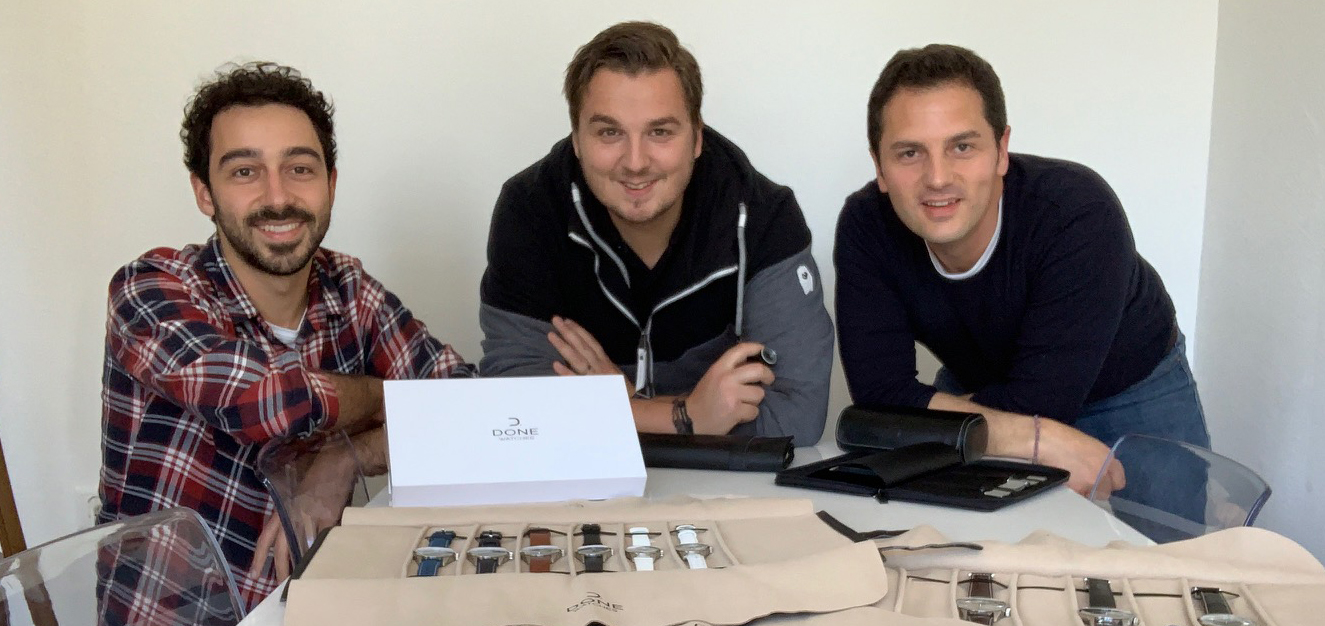 Is registration free?
Yes, the registration is totally free.
Although it is still necessary to enter your name and email address below :)
Will I be harassed by emails?
No, don't worry! Just like you we don't like to receive a thousand emails a week. We respect that and only get in touch with our members when it is really worth it.
Can I unsubscribe whenever I want?
Yes, when you receive one of our emails, you just have to click on the link at the bottom of the page to unsubscribe.
Will my email address be passed on to third parties?
Of course not. Your registration is totally secure and we respect the privacy of our members and customers.